Painting Services in Streamwood, IL
The color and quality of the paint inside and outside homes and buildings play a major role in the appearance of the space. If the paint has degraded or the color has become outdated, a great way to revitalize the home or building is with a new paint job.
At NuEra Enterprises, we provide complete painting services for homes and commercial buildings in Streamwood, IL, and the north and northwest Chicago suburbs. Our skilled painters can help refresh your home or business with a new color and quality paint job. We can handle all aspects of the project for interior and exterior painting, and we will communicate with you through the process to ensure your satisfaction.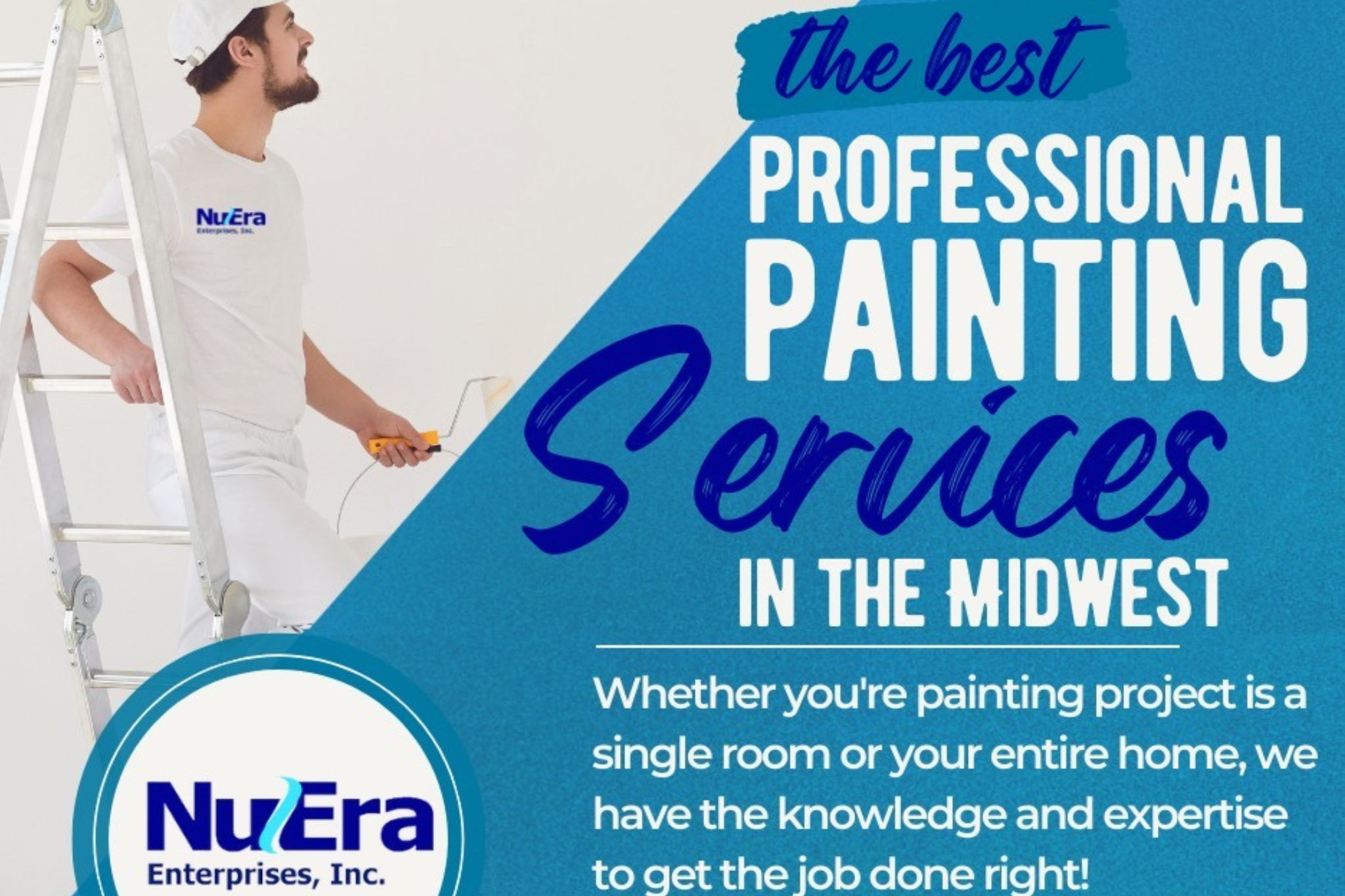 House Painting
There are several reasons why repainting your home is a good idea. The paint on the walls and ceilings may be peeling or faded, or the color may no longer match the changes you have made to your furniture and other décor. No matter what your reason, a new color can breathe new life into the interior of your home while a fresh exterior paint job can boost your home's curb appeal.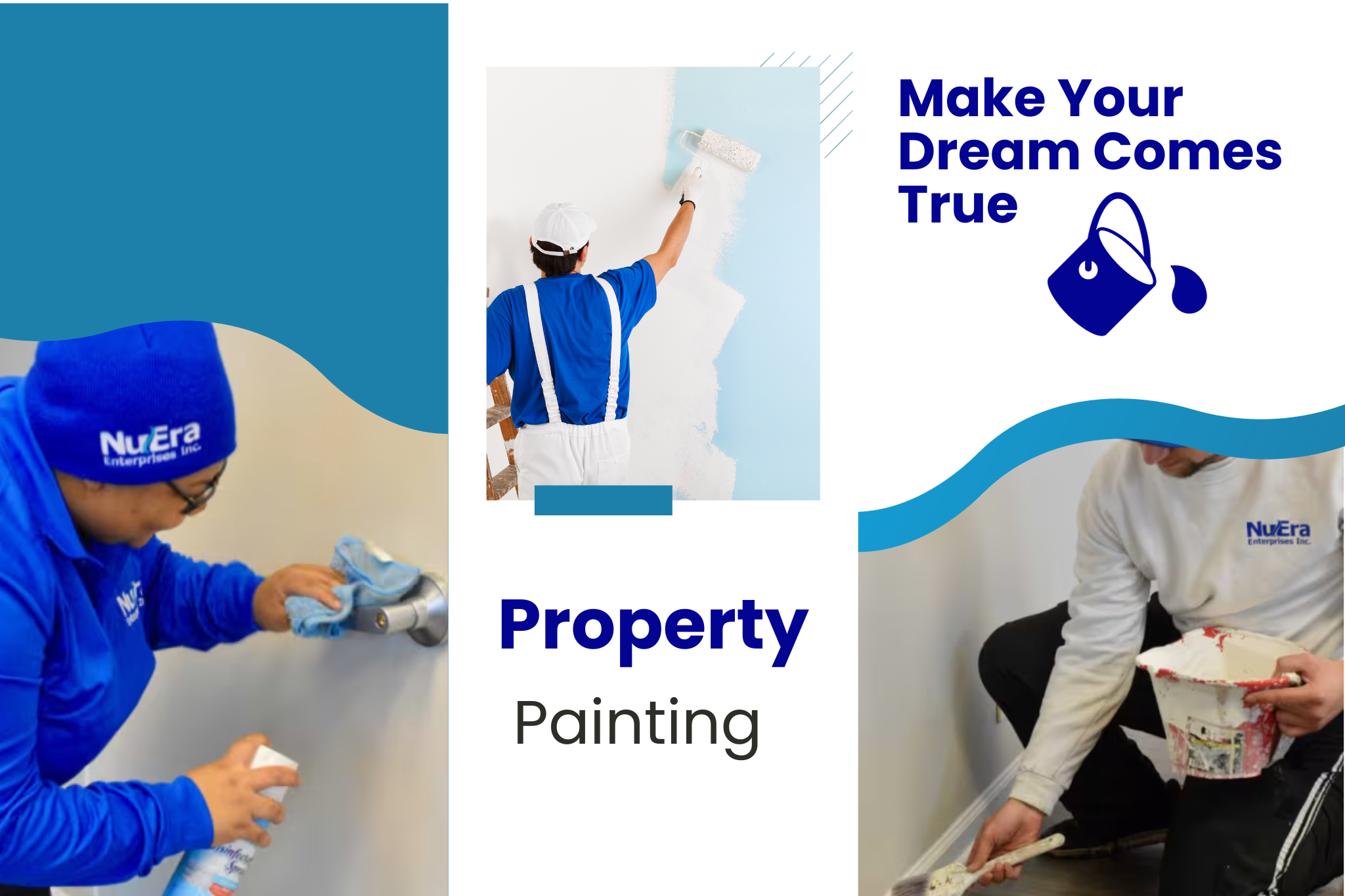 Interior House Painting
If you have been wanting to repaint a specific area of your home like the living room, kitchen, or bedroom, or update the color of the walls throughout your home, our professionals at NuEra Enterprises are ready to help. We can assist you with the design, including choosing paint colors, and manage the entire process from start to finish.
To prepare for the paint job, we will cover carpeting and furniture and remove wall hangings and other items to clear the space. Everything we move will be put back once the job is complete. Our professionals will communicate with you through the process to keep you updated and ensure your satisfaction with the results. When the painting is complete, you can also expect our professionals to clean the area.
Our interior painting services include the following steps:
Initial consultation and estimate
Color matching
Surface preparation and covering or moving furniture and other objects
Skilled painting of walls, ceilings, doors, and trim
Cleaning of the area and replacement of moved objects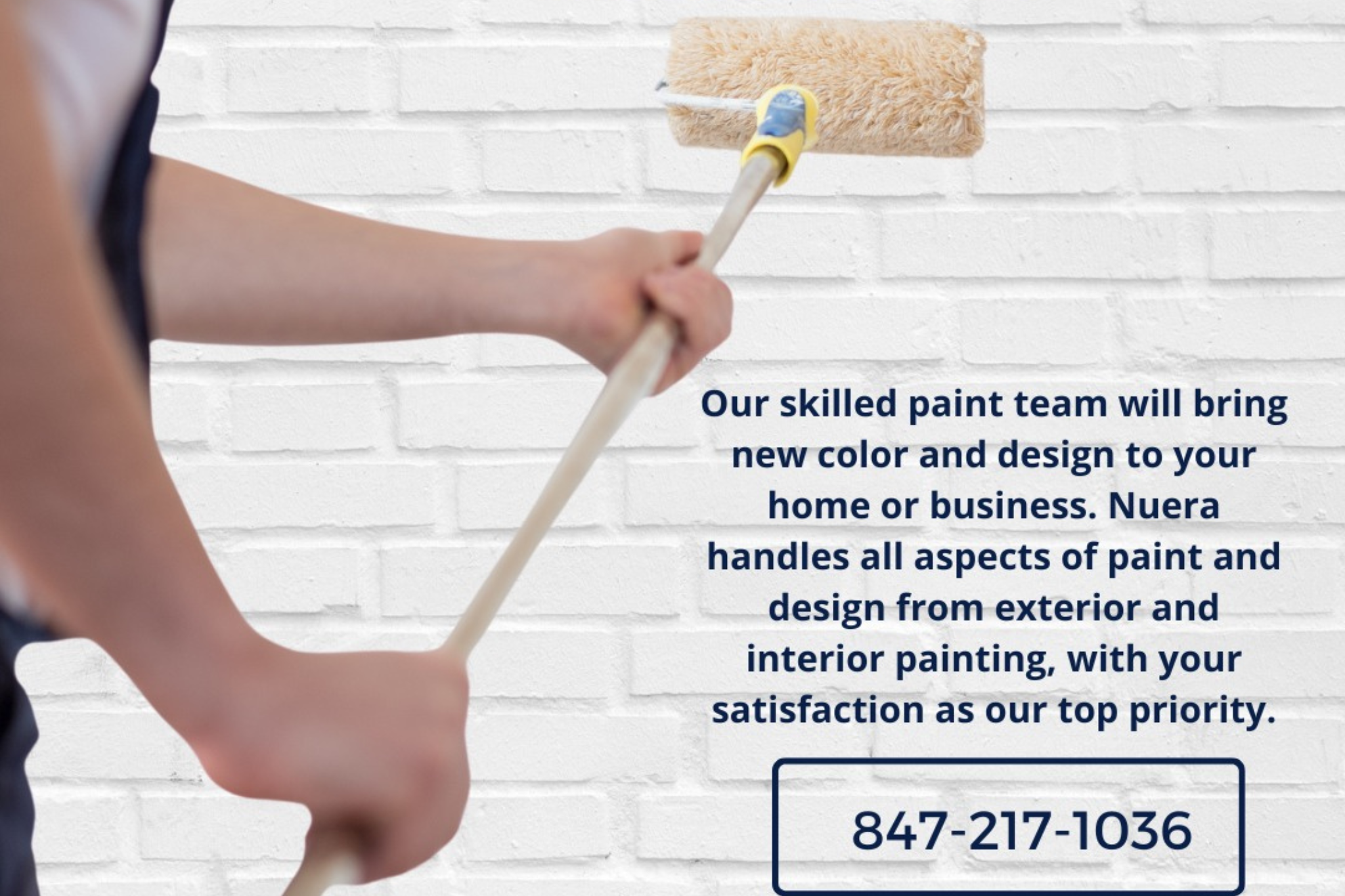 Exterior House Painting
The paint on the outside of your home is exposed to the elements, including wind, rain, dirt, mildew, sunlight, snow, ice, and hail. This can cause the paint to fade and wear out over time which affects the appearance of your home. At NuEra Enterprises, we provide skilled exterior house painting to boost the curb appeal of your home with a fresh coat of paint.
Our house painters will work with you to understand your vision and help you choose a color for your home. We will then prepare the surface by thoroughly cleaning the exterior of your home to remove dirt and mildew. We can also take care of needed repairs such as replacing rotted boards and caulking gaps between wood and masonry. You can expect quality results from our professional painters on time and on budget.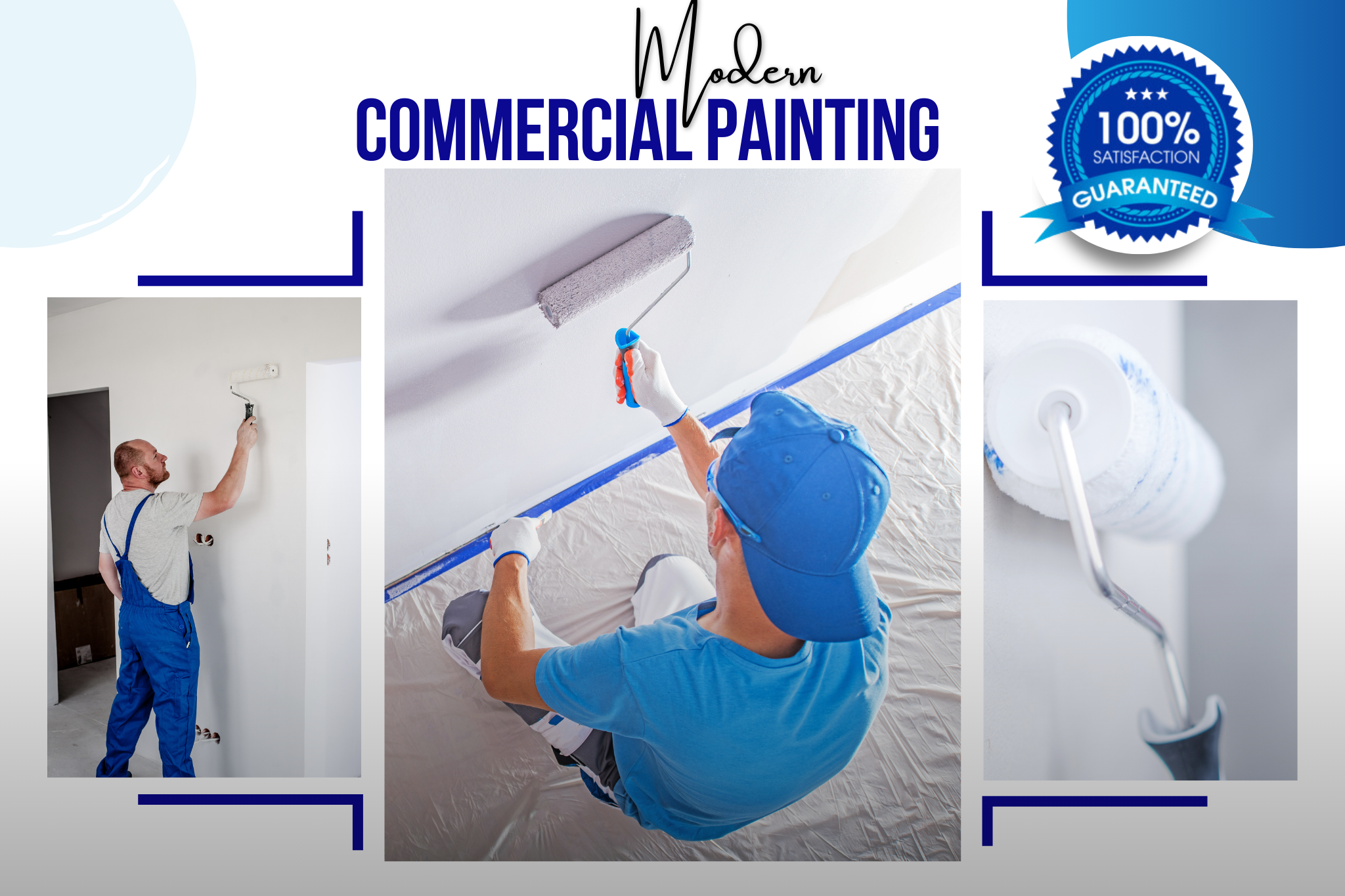 Commercial Painting
NuEra Enterprises can provide professional painting for all types of commercial settings including offices, retail stores, restaurants, warehouses, and educational and religious facilities. Our commercial painters will work with you to understand your needs for the project and come up with a plan that is within your budget.
We will first plan out the project which includes what surfaces will be painted and color matching to get the specific colors you need. Our professionals will prepare the surfaces and take care of moving furniture and other objects out of the way. We will also cover flooring, equipment, and objects that cannot be moved. During the process, our painters will be in communication with you to ensure your satisfaction with our work.
Refreshing your workspace with a new color improves the look of the space and makes a better impression on clients and customers.
Call NuEra Enterprises for Professional Painting Services
One of the best ways to refresh your home or place of business is with a fresh paint job. Our professionals at NuEra Enterprises are ready to provide complete residential and commercial painting services in Streamwood, IL, and the surrounding areas. We offer free estimates and ensure 100% satisfaction with our skilled painting services at (847) 217-1036.
Certified and Accredited by
What Our Clients Say
Testimonials
Raquel H.
We moved into our new home and we found out we had a leak from our kitchen to our basement! Our move had already been delayed and the stress levels were rising. Our Nu Era tech Chris was not only on time but first thing in the morning. Upon arrival he got straight to work on the area where the leak happened. He assessed the damages cleaned everything up and left us with a peace of mind. I'm so happy we were serviced by a informative technician that got the job done. Thanks Chris if we need anything else we will definitely request you!
Kendra G.
Our Basement Flooded. Sherron and crew were professional, courteous and efficient. The assessment of damages was a process that took little to no time. They quickly began the extraction and each step along the way I was informed of what's next. The stairs leading to my basement weren't damaged but were in need of a cleaning and they went ahead and cleaned and sanitized those too! My basement doesn't even feel like a basement anymore! It smells so good still. Definitely would use them in a non-emergent way again!
Shawn & Andrew presented themselves professionally & their work showed for it! I am pleased with how my carpet turned out & it smells so good. I cant stop smiling 😄. Thank you!!!
Jessica R. 
I hired NuEra to paint my kitchen cabinets. Erick and Naftali did a truly excellent job. Erick in particular, who spent the most time at my apartment, was extremely meticulous. He even insisted on painting two cabinets with different finishes for me, to begin, just so I could compare them side by side to be sure I liked my choice. He also took great care to keep my apartment clean -much cleaner than after the last time I hired someone to do work in my apartment. 100 percent recommend.
GET YOUR FREE QUOTE TODAY!